70cm FM/EchoLink Repeater DB0HDF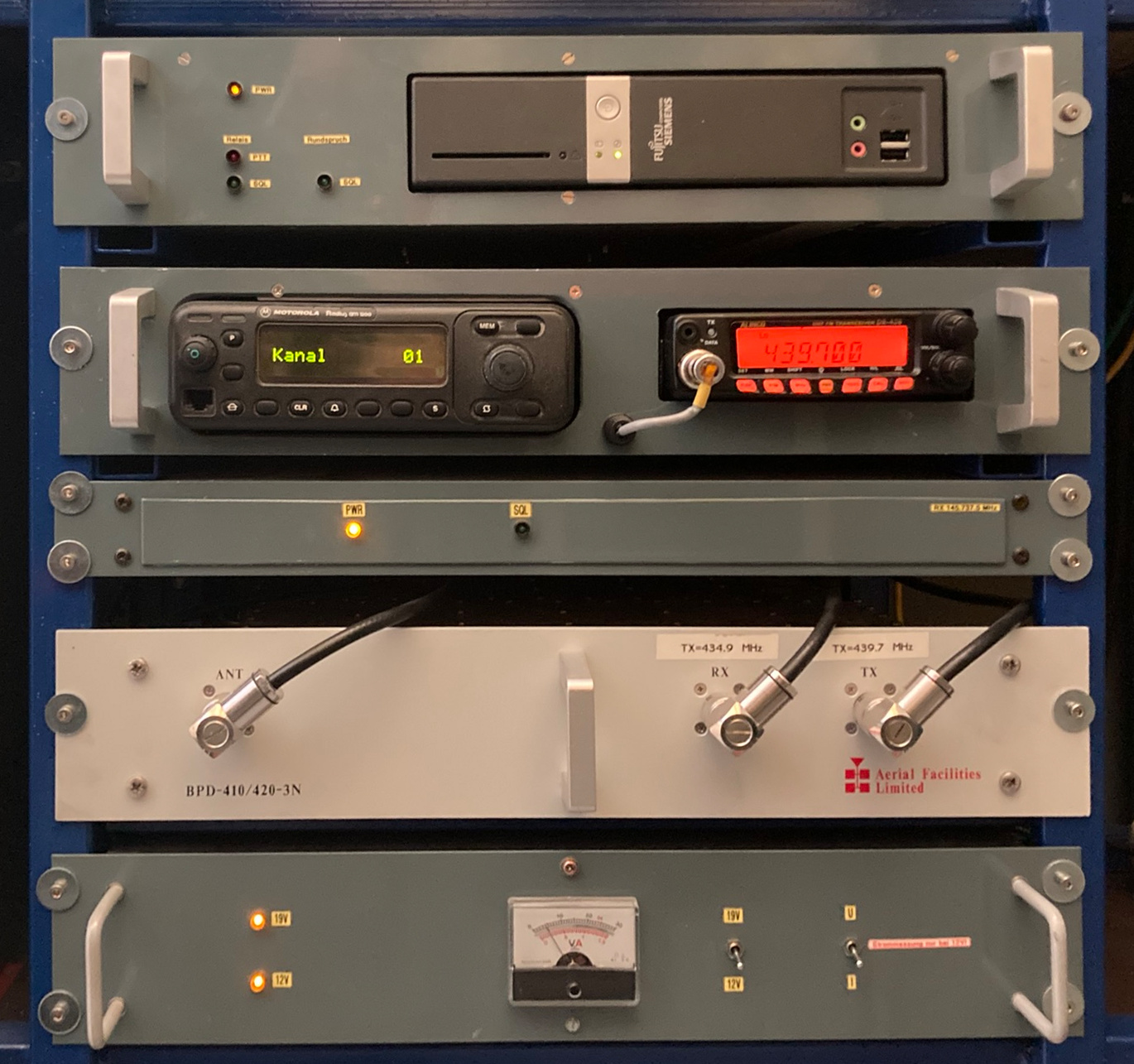 The analog FM repeater was brought into operation using the callsign DB0HDF in 2011. The repeater uses a frequency pair of 439.700 MHz and 434.900 MHz, utilizing a non-standard -4.8 MHz shift. The repeater transmits a 88.5 Hz CTCSS tone when open. Activation of the transmitter can be accomplished through transmission of an 88.5 Hz CTCSS tone, the standard 1750 Hz call-up tone or the DTMF Star (*) character. Its EchoLink Node Number is 638003.
Operation of the repeater is fully controlled by the SvxLink repeater software.
Scheduled Transmissions
The repeater automatically transmits a number of scheduled local and national bulletins according to the following schedule:
Every Thursday, 18:00: Deutschland-Rundspruch (German National Bulletin),
3rd Saturday of the month, 18.00: Thüringen-Information (Regional Bulletin).
Echolink Operation
Echolink operation of the repeater is available using DTMF commands. No special characters need to be provided. When the transmitter is open, EchoLink node numbers may be entered, initiating the connection process. Remote stations may be disconnected using the Pound (#) DTMF character. Remote stations may connect to the repeater using its number number 638003.
Emergency Repeater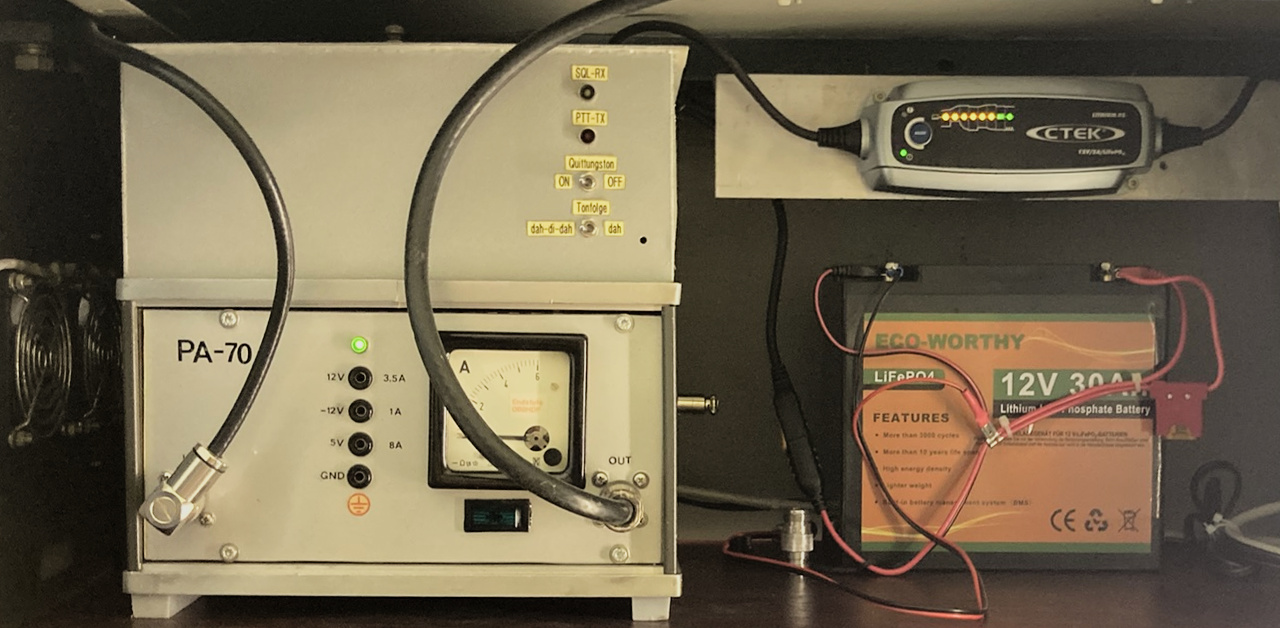 An emergency repeater available during maintenance/repairs of the primary repeater or during power outages is available. This repeater is enabled automatically when main power to the station is lost or on demand by an operator. To efficiently utilize available power, this repeater does not stay up after transmissions and provides only a simple roger-beep as feeback of successful reception. The emergency repeater uses two small handheld transmitters and a smaller duplex filter, and therefore may have reduced range compared to the main repeater. EchoLink functionality is unavailable using this fallback repeater.
Since the emergency repeater may operate on limited battery power (especially during power outages), please be mindful of long transmissions.